About GOLDENFOOD
GOLDENFOOD EXPO (GOLDENFOOD) is hosted by Golden Intl Exhibition Group with the aim of "New Consumption, Sharing Global Food", which has accumulated hundreds of thousands of excellent suppliers and buyers from both domestic and abroad.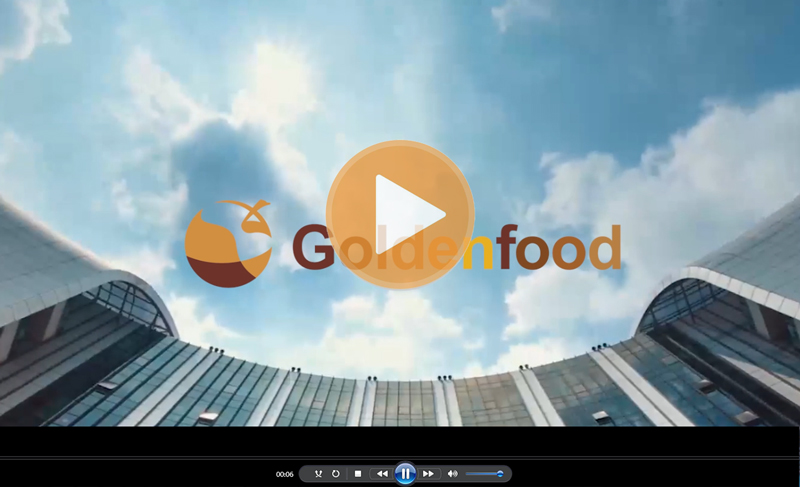 About GOLDENFOOD EXPO

May 7-9, 2020
National Exhibition and Convention Center-Hongqiao·Shanghai
GOLDENFOOD EXPO is an important platform and window for global food and wine enterprises to explore the China market, which includes products display, business forums, political and commercial interaction, trade exchange, competition and awarding, and cultural exchange etc.. "New Consumption, Shared Global Food"as its purpose, GOLDENFOOD was found by Golden International Exhibition Group on the basis of hundreds of thousands of excellent suppliers and buyers resources from home and abroad, which were accumulated in its decades organizational experience of exhibition and conference in Asian food and beverage industry. The exhibition aims to help overseas companies enter the China market and expand marketing channels, and to build up procurement platforms for professional buyers in China as well. Besides, the Procurement Fair of GOLDENFOOD helps exhibitors build the connection with buyers of the whole industry chain by means of the relevant series of thematic exhibitions, such as Shanghai International Food & Drinks Fair (SFDF), Shanghai International Import and Export Food & Beverage Exhibition (FBIE), Shanghai International Dairy Products (DFE), The International Wine & Spirits Exhibition, China (Shanghai) International Tea Fair (CITF), Shanghai International Fruit & Vegetable and Fresh food E-commerce Exhibition (SFVE), Shanghai International Nutrition Healthcare Food and Special Medical Food Exhibition (SNHE), China International Aviation, Cruise, Railway Food and Beverage Exhibition (CTCE), Shanghai International Bakery Exhibition (CBE), China Catering Expo (CIE), Shanghai International Hotpot Innovation Trade Fair (SHCE), Shanghai International Catering Chain Franchise and Franchise Exhibition (CFE).
Major Exhibits
• Meat and meat products
• Seafood and aquatic products
• Canned food
• Condiment
• Edible oil and olive oil
• Snack foods and sweets
• Baked goods
• Milk and dairy products
• Coffee
• Tea
• Fashion drinks
• Wine and spirits
• Craft beer
• Honey
• Organic food
• Nutritional health food
• Geographical indication products
• Brand franchise
CHINA ·SHANGHAI
Tel:(86-21)6439-6190
E-mail: market@goldenfoodexpo.com